The Witte exhibits rarely seen Texas natural history specimens and artwork from the Witte Collection.
SAN ANTONIO, Texas (October 19, 2023) – Explore Texas' iconic habitats—from the tropics of South Texas to the deserts and mountains of West Texas—through the Wonders of the Witte. A State of Exploration opens October 21, 2023 in the Susan Naylor Center at the Witte Museum and is on display through March 17, 2024. Examine rarely seen natural history specimens and artwork from the Witte Museum Collection and gain inspiration for ways you can observe and record the world around you in exhibits showcasing the natural beauty of Texas.
"The natural history specimens in the Witte collection—first started by a dedicated teacher and her enthusiastic students—have formed a treasure trove of wonder for us to learn from and explore," shared President & CEO Marise McDermott. "Visitors will see specimens from across the state alongside beautiful artwork from the Witte's Texas Art Collection. I hope they are inspired to go out and experience the fascinating land of Texas after visiting the exhibition."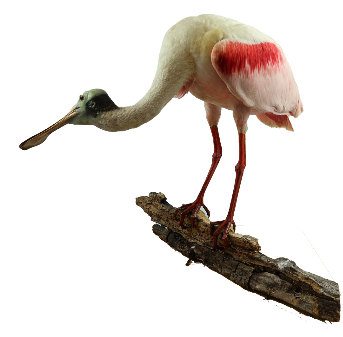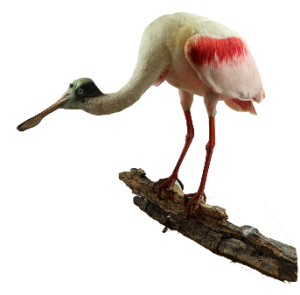 In A State of Exploration, specimens and artwork from the Witte Collection are organized into Texas's eight ecoregions. Also included is an Explorers' Corner with a place to practice sketching and journaling, a station to listen to bird calls and a spot to sit and read a collection of books for all ages.
The exhibition runs concurrently with the upcoming traveling special exhibition Explore Your World, presented by Traylor Ranches. Quest across land, sea and space in this highly interactive exhibition created by Scitech Discovery Centre in Perth, Australia, and produced by Imagine Exhibitions, Inc. Navigate through a shipwreck, escape a building, use a real sonar scanner and do more in the 19 interactive stations. The special exhibition Explore Your World opens October 28.
A State of Exploration includes three objects—striped skunk and eastern mole study skins from the late 1890s and amethyst quartz—from naturalist Henry Attwater's collection of flora and fauna. The Attwater Collection was purchased in the 1920s with $5,000 raised by the high school students of Ellen Quillin through tag days, bluebonnet sales, plays and concerts. This became the founding collection for the Witte Museum when it was later founded in 1926.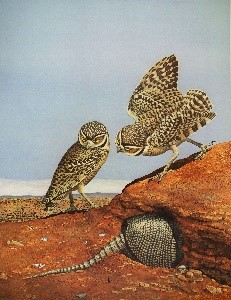 The natural beauty of Texas flora and fauna is complemented by artwork from the Witte Texas Art Collection. Pastels by Frank Reaugh and paintings by Julian Onderdonk, Dawson Dawson-Watson, Peter Lanz Hohnstedt, Mary Motz Wills, Gibbs Milliken and William Bristow will be on view along with lithographs from Mary Free and twin brothers Stuart and Scott Gentling. The Gentling brothers' Of Birds & Texas, an elephant folio containing exquisite, colorful portraits of birds, was recently accessioned into the Witte Museum Collection, and thirteen of the lithographs of watercolor prints will be included in this exhibition.
A State of Exploration is included with Museum Admission, which can be reserved online at WitteMuseum.org.
Explore even more with the Individual Plus, Family Plus, Explorer or Voyager membership, which features unlimited, free access to exhibitions requiring a special ticket, including four upcoming 2023 and 2024 exhibitions: Explore Your World, Surviving Space—Astronauts & Asteroids, Sharks and Spiders—From Fear to Fascination. Witte Museum members can visit A State of Exploration during members-only hours on Members Opening Weekend. The museum opens one hour early, 9 a.m. on Saturday and 11 a.m. on Sunday for members on the weekend that special exhibitions open. Memberships can be purchased at WitteMuseum.org/Membership.