Rewilding is a radical form of environmental conservation that seeks to restore entire ecosystems and revitalize our relationship with the natural world.
Join author and wildlife conservationist Millie Kerr on November 8 as she shares insights from her new book, Wilder: How Rewilding is Transforming Conservation and Changing the World, which spotlights a range of contemporary rewilding projects from around the world. In conversation with Shaun Donovan of the San Antonio River Authority, Millie will discuss the restoration of the Mission Reach and explore the importance of conservation and outdoor recreation in San Antonio–and beyond.
Admission is complimentary, however a reservation is required. Reserve your spot online.
Doors open at 6:45 p.m. Refreshments will be served.
Copies of Wilder will be available to purchase and Ms. Kerr will be available to sign them after the program.
*Please note, November 8 is election day. Millie Kerr and the Witte Museum encourage all to exercise your right and vote early.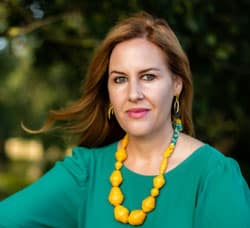 Millie Kerr is a lawyer-turned-writer focused on wildlife conservation. After time in legal practice, Millie decided to instead pursue her passions of storytelling, travel and wildlife conservation, and for the last ten years, she has worked as a freelance journalist and conservation communicator.
Millie's creative essays and reported articles have appeared in dozens of American and British publications, including The Economist, The Guardian, National Geographic Traveler, New York Times, Popular Science and The Wall Street Journal. Millie has also worked for Panthera and the Wildlife Conservation Society; and has been retained by African Parks, Elephant Family and Fauna & Flora International as an external consultant. She is a skilled wildlife photographer and has won several awards for her images.
A Royal Geographical Society fellow, Millie holds a B.A. in history from Wake Forest University, a J.D. in law from The University of Texas and an MPhil in conservation leadership from the University of Cambridge, where she wrote her dissertation on conservation storytelling while collaborating with the Cambridge Conservation Initiative's arts, science and conservation program. A native of San Antonio, Texas, Millie is based in London, where she has lived on/off since 2001.
Shaun Donovan is the Manager of Environmental Sciences and has been with the River Authority since 2012. He was originally hired as an Aquatic Biologist and worked his way to the Senior Aquatic Biologist position before being promoted to management. In his time with the River Authority, he has been instrumental in developing and expanding proactive ecological restoration efforts throughout the basin including fish and mussel reintroductions. He is a Certified Fisheries Professional and active member of the American Fisheries Society and a certified Project Management Professional.
Shaun received his bachelor's and master's degrees from Texas A&M University – Corpus Christi then worked offshore for two years conducting research in the shrimping industry, including research on red snapper and various shark species.