Ricardo Beasley was a vaquero, artist and poet whose works and writings captured the details, danger and drama of the vaquero life from the 1930s through the 1960s. For the first time, this layered exhibition brings together Beasley's intense and energetic artwork—most never before exhibited to the public—and brings to life the experiences of the vaqueros who worked the cattle and horses of Texas.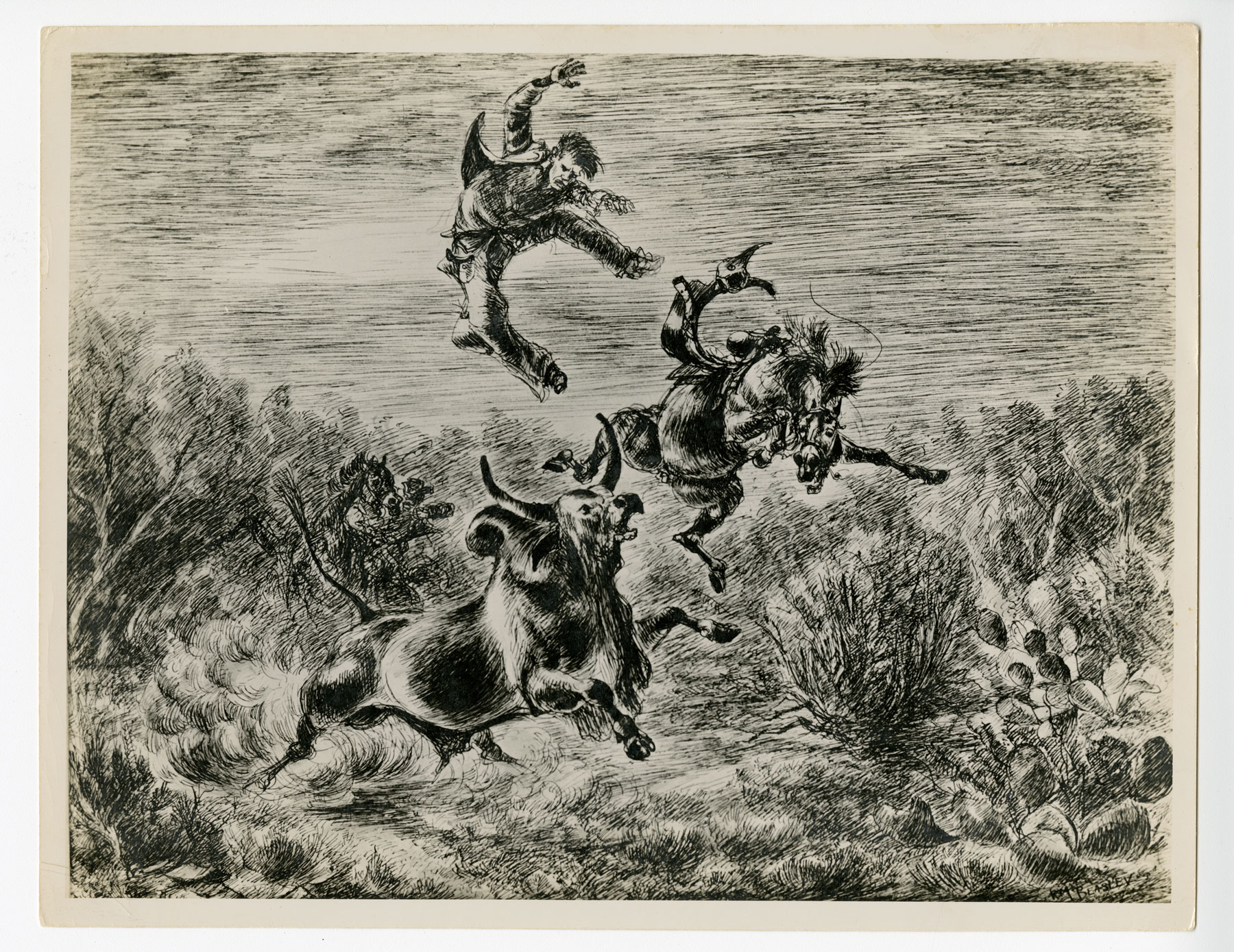 Ricardo Beasley was an artist with the heart of a vaquero and one of the few artists in history who depicted the vaqueros of South Texas. The vaqueros he depicted were his friends and neighbors—some of the last men who knew the traditions and skills that came down through Spanish Mexico.
Using pencils, charcoal and ink, Beasley's drawings depict the details and wild action of the vaquero life from the 1930s through the 1960s. A prickly pear burner in the great Texas drought of the 1950s was a subject, as were the bones of a long-dead vaquero and his horse. Beasley sketched continuously, capturing images of the landscape, the animals around him and the wild experiences of men born of the hard ranchland in South Texas. Many drawings were done in small tally books used to count cattle, on old grocery sacks, and anything he had to draw on or with.
When he wasn't on ranches with the vaqueros, Beasley was writing poetic remembrances of what he witnessed and experienced in journals. Beasley's poems are featured in the exhibition alongside his sketches and artifacts from his life and family.
Accompanied by the new book "Beasley's Vaqueros: The Memoirs, Art and Poems of Ricardo M. Beasley" by Andrés Tijerina, published by The Texas State Historical Association.