The region just south of the San Antonio River's headwater springs, formally created as Brackenridge Park in 1899, has been a gathering place for at least 12,000 years. In connection with the release of Lewis F. Fisher's new book, Brackenridge: San Antonio's Acclaimed Urban Park, this exhibition explores the story of the remarkable area and how it has changed over time and become the park we know today.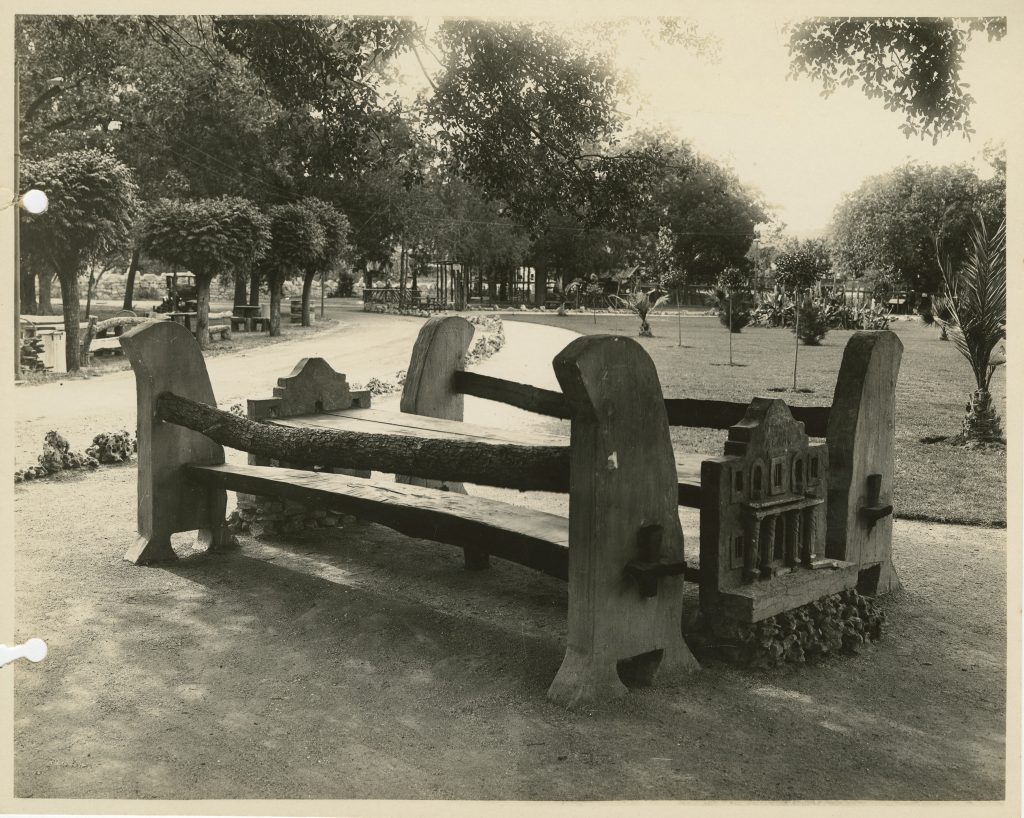 Nestled in the heart of the city along the San Antonio River is one of the very few urban parks in the country whose evolution so closely reflects—layer by layer—the history and development of the community around it. Brackenridge Park's 400 acres hold evidence of generations of inhabitants and people passing through, drawn to the life-giving springs and river. Even the environment is a place of confluence, where the Edwards Plateau, Central Prairies and South Texas Plains ecoregions meet.
Artifacts tell the rich history of the area, from the 10,300-year-old stone projectile points to 20th-century plaster studies for Mount Rushmore created by artist Gutzon Borglum in his park studio. Explore these as you view maps and photos showing the evolution of the park over the past 123 years. Learn about the establishment of the park, the plants and animals that call it home, the people who have shaped it and how beloved park features have changed over time.
Accompanied by the new book "Brackenridge: San Antonio's Acclaimed Urban Park" by Lewis F. Fisher, published by Maverick Books / Trinity University Press and the Brackenridge Park Conservancy.