~ THIS EXHIBITION IS NOW CLOSED ~
Travel the globe through Fiesta® with Witte Airways!
Since its earliest years, Fiesta® San Antonio planners and designers have drawn inspiration from sites around the world. In Fiesta: A World of Inspiration, travel from the foothills of the Andes Mountains to the lush jungles of India and beyond, exploring inspirational locations for the Fiesta® celebration. Climb the mountains of South America, enjoy the warmth of the Caribbean islands and get lost in the Austrian woods – without ever leaving the gallery.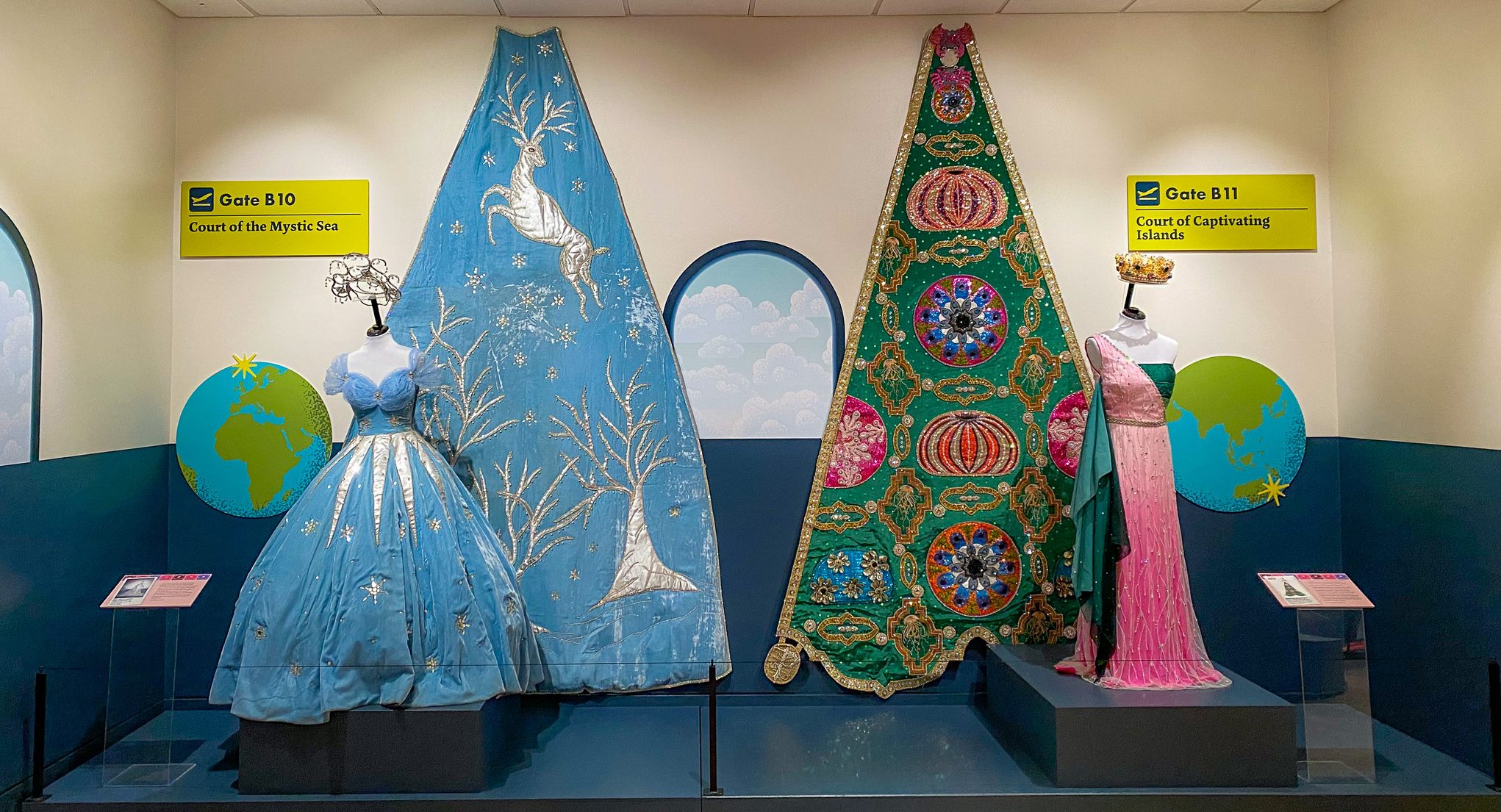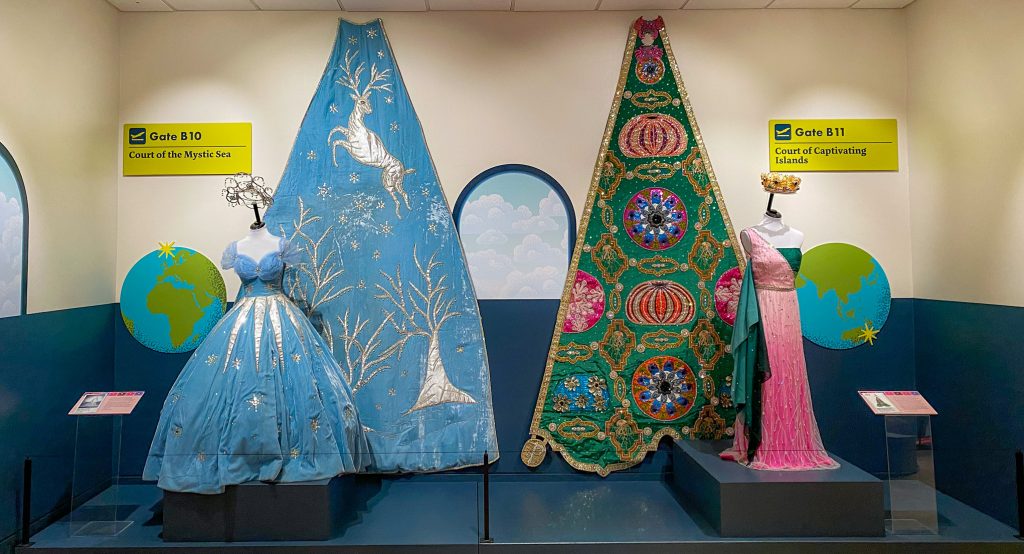 International inspiration is clearly reflected in the elaborate and extravagant gowns, trains and other formalwear of Fiesta royalty – from the 1934 Queen of the Court of the Midnight Sun to the 2005 Duchess of Nazca Lines.
In this special exhibition, marvel at the stunning garments to travel the world and see it through the lively lens of Fiesta®.