Photos from the Green Spaces Alliance of South Texas' "Picture Your World" program are on display at the Witte Museum through October.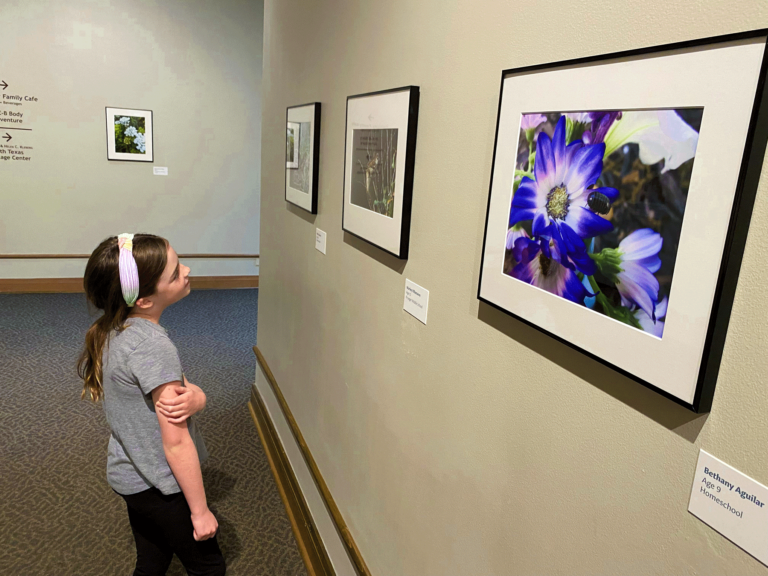 SAN ANTONIO, Texas (August 23, 2022) – Visitors to the Witte Museum can see images of Texas wildlife and flora, enthusiastically captured by young photographers ages 8 – 18, on display at the museum through October 16, 2022. Photos included in the exhibit were selected from Green Space Alliance of South Texas' Picture Your World youth photography program.
"It's an honor for 'Picture Your World' and our participating students to have their work featured at the Witte Museum," shared Carra Garza, program manager at the Green Spaces Alliance. "In exhibiting the photography of our local youth, the Witte sends a vital message that we all desire and need connection to the natural world now and in the future. It gives our next generation of environmental stewards a place at the table and a chance to share in that dialogue."
"Picture Your World" connects youth to the natural world with the camera lens. Through weekend workshops, outreach programming for Title 1 elementary schools and a city-wide nature photography exhibition, this program encourages a creative approach to digital photography while advocating a personal connection to nature and promoting environmental stewardship among youth.
This exhibition is included with Museum Admission. Tickets, location and hours are at https://stage.wittemuseum.org/plan-your-visit/.
Green Spaces Alliance thanks Picture Your World contributors and partners, including CPS Energy, and this year's juror, Al Rendon, for his thoughtful consideration of all entries.