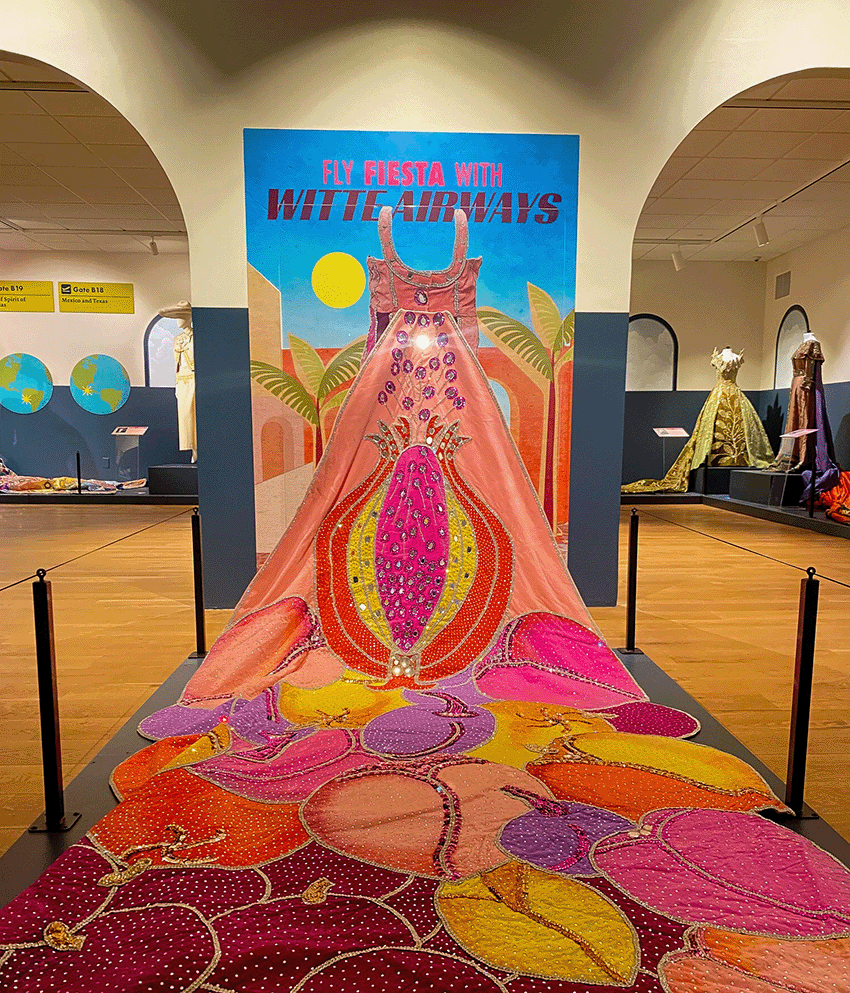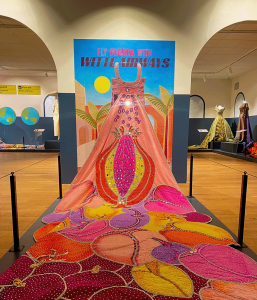 SAN ANTONIO, Texas (April 19, 2023) – Travel the globe through Fiesta! The annual Fiesta exhibition at the Witte Museum opens April 20, giving the public an up-close look at the artistry that goes into the elaborate and extravagant gowns, trains and other formalwear of Fiesta royalty. This year's exhibition, Fiesta: A World of Inspiration, invites you to travel from the foothills of the Andes Mountains to the lush jungles of India and beyond, exploring locations around the world that have inspired Fiesta® planners and designers.
International inspiration is clearly reflected in Fiesta throughout the decades – from the 1934 Queen of the Court of the Midnight Sun to the 2005 Duchess of Nazca Lines.  Fiesta: A World of Inspiration showcases Fiesta formalwear representing six continents and many sights in between. Climb the mountains of South America, enjoy the warmth of the Caribbean islands and get lost in the Austrian woods – without ever leaving the gallery.
The Witte Museum's 2023 Fiesta medal and pin, available for purchase at the Bolner Family Museum Store, are inspired by the Duchess of Enchanting Persia "Expressing the Temptations of Paradise" coronation robes, worn by Marian Mundy Strange in the 1966 Court of Mysterious Worlds. The Duchess' coronation robes, which are displayed in the exhibition, highlight stone fruits like fig and apricots that originate from Persia, now Iran. The train overflows with pomegranate, figs and plums in varying shades of soft pink, warm orange, yellow, plum and burgundy velvet studded with rhinestones.
Fiesta: A World of Inspiration is included with museum admission and on display from April 20 through October 1, 2023 in the Susan Naylor Center 2nd Floor Gallery at the Witte Museum. More information can be found at WitteMuseum.org.
Fiesta: A World of Inspiration is generously supported by the Fiesta® San Antonio Commission, Inc.