See "Antarctic Dinosaurs," "Toys" and "Raptors Revealed" during a Wild Week at the Witte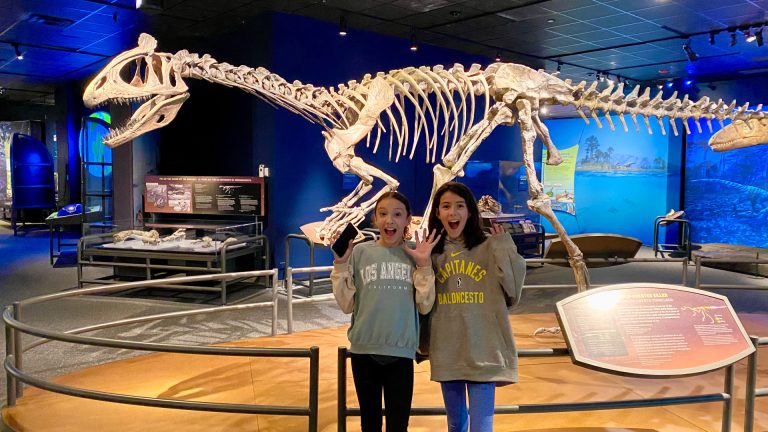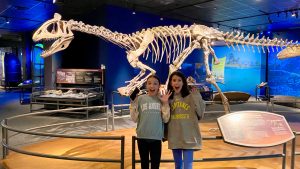 SAN ANTONIO, Texas (March 7, 2023) – Chill with Antarctic Dinosaurs, explore the wild and vivid lands of Texas and watch raptors fly overhead. Spring break at the Witte is an adventure full of wonder for all who wonder, packed with exhibitions, activities and events for all ages to enjoy. The Witte Museum is open daily from March 11 through 19, 2023 for spring break in San Antonio with tickets available online at WitteMuseum.org/SpringBreak.
Enjoy limited-time special exhibitions you won't find anywhere else, including:
Antarctic Dinosaurs – Come along on a dramatic adventure to Antarctica—one of Earth's most isolated and dangerous environments—and dig into a breathtaking discovery: dinosaurs!
Toys: The Way We Play – Relive cherished memories from childhood with retro toys—such as Cabbage Patch Kids, G.I. Joe, Teddy Ruxpin, Care Bears, Star Wars, Transformers and more—alongside early toys revealing that how we play has been the same for generations.
Daily demonstrations at the Witte help keep the learning going while school's out. Have you ever wondered if dinosaurs had feathers and why? Do you know what tools paleontologists pack when going out into the field? Can you tell the difference between a bobcat and a mountain lion? Bring your curiosity and explore answers to these questions and many more.
The Witte Museum hosts a lineup of special events for all ages during spring break.
Sunday Jazz at the Witte: Regency Jazz Band on Sunday, March 12 at 1 p.m. – Spend a relaxing afternoon under the pecan trees as Regency Jazz Band returns to kick off the Sunday Jazz season with classic jazz from the Great American Songbook. Free with Museum Admission. Presented in partnership with Trinity University's KRTU Jazz 91.7.
Free Tuesdays at the Witte on Tuesday, March 14 from 3 p.m. to 6 p.m. – Free Tuesdays are an affordable way to spend an afternoon exploring the Witte. Use this time to get discounted access to exhibitions requiring a special ticket, like "Antarctic Dinosaurs."
Sky Kings Falconry presents Raptors Revealed on Wednesday, March 15 at Noon and 2 p.m. – This program features hawks, owls, falcons, vultures and other raptors in a free-flight program that will thrill and amaze.
STEAM Sunday: Crystal Craze on Sunday, March 19 at 2 p.m. – This hands-on, family-friendly workshop delves into the growth of crystals and the different factors that come together to create unique, shiny shapes. Additional fee and advance registration required for event.
Cocktails & Culture: TOYZ on Wednesday, March 22 at 7 p.m. – Parents looking to unwind after a week of Spring Break fun will enjoy Cocktails & Culture. Leave the kids at home, bring your friends to play in our "Toys" exhibit and enjoy a cocktail provided by our community sponsors. For visitors 21+.
Spend more time enjoying your Spring Break and less time in line! With the museum's new Family Plus membership, you can skip the admissions line and get unlimited Special Exhibition access for an entire year. This new membership level features unlimited, free access to exhibitions requiring a special ticket, including "Antarctic Dinosaurs," on display during Spring Break, and the upcoming 2023 exhibitions "Tyrannosaurs: Meet the Family" and "Explore Your World." Memberships can be purchased at WitteMuseum.org/Membership.
The Witte Museum will also host camps during Spring Break for children ages 6 through 12. Go behind the scenes to discover the animals of our state. Bring your lab coat and goggles for a day of science, technology, engineering and math. Explore paleontology and Texas history. Every day is an adventure at Witte Museum Camp. Aftercare is available for an additional cost.
"Antarctic Dinosaurs" was developed by the Field Museum, Chicago in partnership with the Natural History Museum of Los Angeles County, Discovery Place – Charlotte, NC and the Natural History Museum of Utah. Generous support was provided by the Kenneth C. Griffin Charitable Fund. "Antarctic Dinosaurs" at the Witte Museum is generously supported by HOLT CAT and Mary Pat and Mike Bolner.
Free Tuesdays are presented by H-E-B and generously supported by Valero Benefit for Children, the Bank of America Charitable Foundation, Capital Group Companies, Greehey Family Foundation, Nathalie Gladys Dalkowitz Charitable Trust, Fay L. and William Cowden Charitable Foundation and Texas Cavaliers Charitable Foundation.